Yes, We're Open!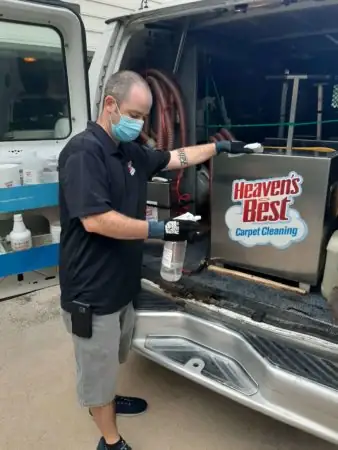 Our team at Heaven's Best feels a need to be careful and proactive during this time of concern. We will be using an EPA registered DISINFECTANT standard in ALL of our jobs at NO ADDITIONAL COST. We will be sanitizing our hands and equipment between each job.
If anyone of our team tests or feels ill in any way they will be staying/sent home and appointments may be postponed.
We also ask that our customers call to reschedule if they feel like they are ill in any way or may have been exposed to the virus.
We ask that while we are in your home that you please try and keep a safe distance of at least 6 feet or even be in another area of your home while we work.
Carpet Cleaning Raleigh, NC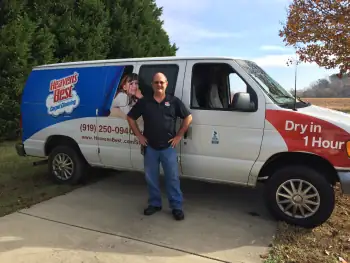 Heaven's Best Carpet Cleaning Raleigh NC offers carpet cleaning, rug cleaning, upholstery cleaning, and more. Our carpet cleaners give you the best value around. We are confident that Heaven's Best is the only carpet cleaning company you need. Call to talk to your local carpet cleaning technician to find out which cleaning service is best for you. They will answer your questions and schedule an appointment.
Meet Curtis Stevens, your local Heaven's Best Owner
My father Richard Stevens opened the first Heaven's Best carpet cleaning franchise in North Carolina in 1990.
I decided to join him in 1995.  In that 20 years, I have learned that keeping satisfied customers comes from making the extra effort to pay attention to every small detail. Keeping their carpets in the best possible condition doesn't hurt.
Dad retired in 2012 but I still love the business, enjoy meeting new people, and I look forward to serving you in the years to come.
Call me and I will come to your home, inspect your carpets or upholstery, and tell you what to expect. I will give you a no surprises competitive price quote before I start the work.
I guarantee your satisfaction every time.
Curtis Stevens
When you schedule your carpet cleaning, rug cleaning, or upholstery cleaning with us, we give you a quote up front. We tell you the exact time we expect to arrive, and the amount of time we expect the job to take. Upon arrival our clean-cut, uniformed technicians will walk with you and review all spots, stains, and areas of concern that require extra attention. We listen to you let you know what results to expect. Before we start we review with you the exact price for the job. With Heaven's Best Carpet Cleaning Raleigh NC, you can expect great quality and value.
Dry in one hour!
Safe for Pets and Children
Eco-friendly
Best smelling results in the country
Professional results
Laura ★★★★★

★★★★★

★★★★★

These guys did a great job! They arrived earlier than scheduled but that worked for me. I had a bad stain on one of my carpets and they worked diligently to get the stain out. Now I don't have to look at that ugly stain anymore. The carpets smelled fresh and clean -a very nice citrus smell and they take about 1-2 hours to dry. Heavens Best is my new go to for carpet cleaning.
Deborah ★★★★★

★★★★★

★★★★★

I have used Heaven's Best for a number of years! I always receive EFFICIENT & QUALITY SERVICE!!! The cleaning is done without a lot of water and it's typically dry in about an hour or so.
Julian ★★★★★

★★★★★

★★★★★

We have been using Heaven's Best for the last 10-15 years, maybe more, and find them to be the very best at what they do. We have two dogs and teenage girls so tons of carpet stains and these guys get them out when nobody else could. Friendly people that get the job done in a timely fashion.
Heaven's Best Service Area